Indirect extrusion machine with internal piercer
AMSpec carries 3 indirect extrusion machines, 2 sets are 1500 tons, and another is 2,000 tons which are designed by us. The container size is suit for extruding the diameter of 6" and 9" billet for aluminum or magnesium alloys. The seamless high strength aluminum tube with well precision is produced by the indirect extrusion press with internal piercer and the outer diameter of the tube or profile we can produce now is below 90mm. It can neglect the friction between the billet and container wall, then the extrusion temperature keeps at the steady state during the process of extrusion and get the results of great microstructure of alloy, also the uniform grain size and the well mechanical properties. It also can adjust the axial alignment to keep the accuracy of wall thickness for extruding the seamless tube. This extruded product has a stable grain size and uniform microstructure on the surface that leads to the excellent surface quality after anodizing or other surface treatment.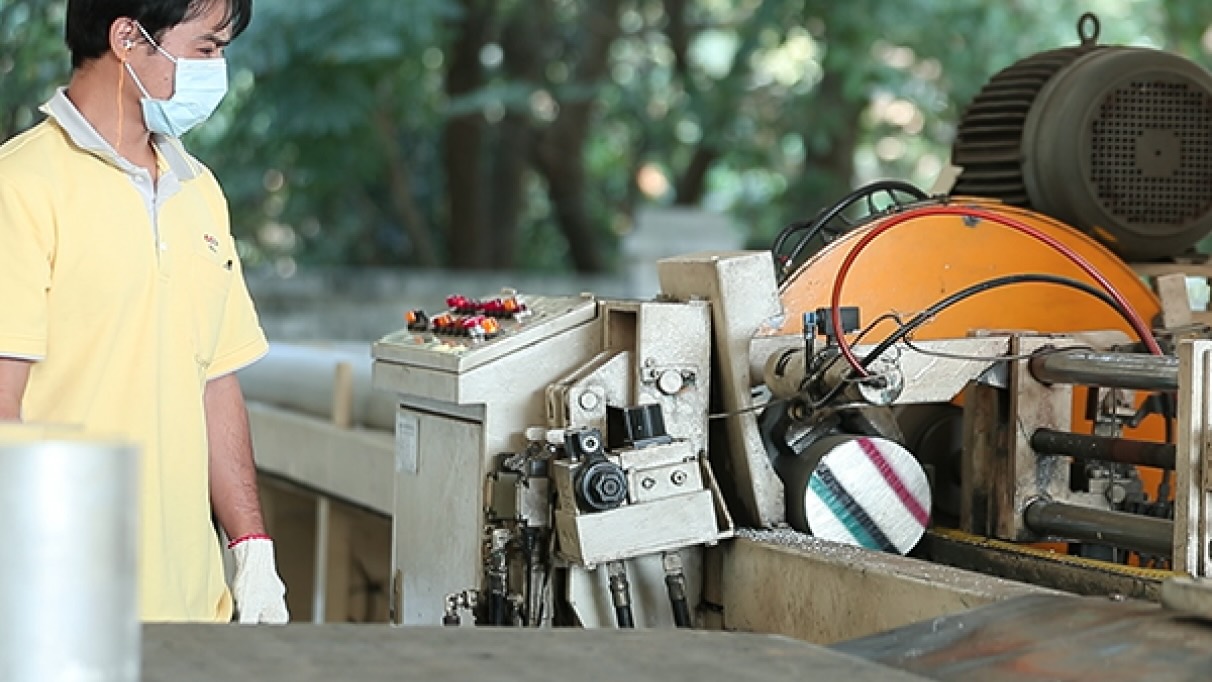 THE ADVANTAGE OF AMSPEC TO OTHER EXTRUSION COMPANIES.
The difference between indirect and direct extrusion.
| | | | |
| --- | --- | --- | --- |
| | Principle | Application | Factor |
| Indirect extrusion | There is no slippage between billet and container during extrusion which is easily to establish stable, consistent temperature for material flow and dimension control. | Seamless tubes and profiles which require high or medium strength. | Tube and profile of bicycle, motorcycle, vehicles, aerospace, safety parts. |
| Direct extrusion | The mold structure is more diversified which can extrude more complex profiles. | Heat-treated T5 profiles extruded through water or air cooling, which only required medium or low strength. | Better for complex structure, enlarged dimension and thickness which require high precision, and advantage of heat-treated T5 replace T6 can bring out high production capacity. |